Nio reveals ET Preview
Nio has offered a first look at its new ET Sedan Series, with the unveiling of the vehicle at Auto Shanghai 2019.
The car maker also showcased its 220kW permanent magnet synchronous motor electric drivetrain, and displayed a number of other models – including the performance flagship ES8 SUV; the long-range ES6 SUV; the record-setting EP9; the EVE Vision car; and the Nio Formula E Team car, the 004.
The ET Preview, the first in Nio's sedan series, premiered at the event and enabled the company to showcase its high-performance electric mobility platform, which combines high-energy density NCM811 nickel-cobalt-manganese battery pack technology with high-efficiency PM motors in the front, and high-performance induction motors in the rear. This will, the Nio design team claims, achieve an NEDC cruising range of up to 510km (317 miles).
"After just over four years of development, Nio has grown into a tech company that is constantly perfecting itself and increasing systemic efficiency, while striving to provide high-quality service to users," said William Li, founder and chairman of the auto maker.
Read E&H Vehicle's interview with Nio performance program engineering director Paul Fickers in the current issue.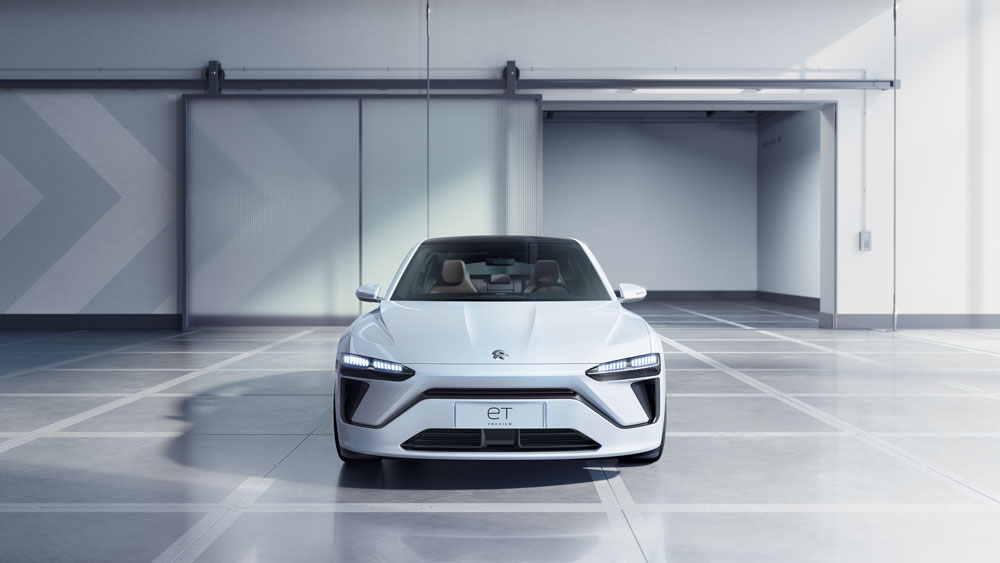 Back to Archive Automotive
Back to Archive China